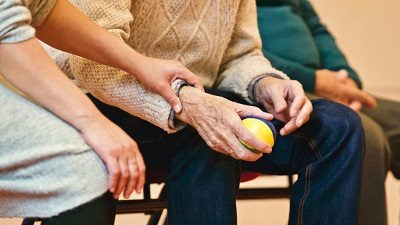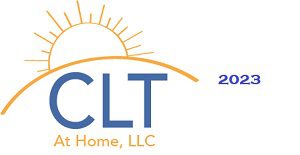 6-28-23
I truly appreciate all that CLT does to give my Dad a higher level of confidence and independence. Don't know what I would do without you – Doug W.
5-1-23
Connie and Anne have taken really good care of my SO. I had to leave town for a month, due to a family emergency, and they came 3x per week to spend time with him. He needed help with showering, meals and tidying up. They did a great job, and I felt so much better leaving him in their good hands. Alice W.
4-13-23
My husband's "care taker", who assisted us on the airplane, was wonderful. He was helpful, observant, pleasant and generous with his time, plus being a genuinely nice person. I could not have handled the oxygen problem when a lousy canister blew it's battery three times in flight—but our caregiver was right on it! He did not complain when we had to wait over an hour for our plane. He found us nutrition bars when we missed lunch. And when my husband had to make a difficult transfer from seat to wheelchair or back, he was quick and kept him safe.
Thanks for introducing the good fellow to us—you are a good judge of character.
Jeanne G.
4-13-23
When I came home from the hospital, CLT at Home hit the ground running. You took care of me, organized my apartment, and helped me with my medications. My caregiver was a true gift and there's no doubt about that! She went above and beyond, exceeding my expectations.
Evan R.
2-27-23
Needing home health care can be a stressful time for families, with CLT's help it feels much more manageable. Bonnie M.
1-22-23
Connie is very attentive to customer needs and employee needs. She balances both to make CLT a great asset to our business community. Angela W.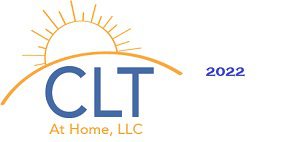 10-22-2022
As the Community Relations Manager with Kent Place Senior Living in Camas, Washington, I have had the privilege of getting to know Anne Phillips from CLT At Home. She has been wonderful to work with and has been in the senior industry for several years. We can trust CLT At Home when providing care service to seniors in the Vancouver community and often send seniors who are looking for in home care to them. CLT at home provides personal one on one care services for seniors. This gives families peace of mind knowing that their loved one is safe. CLT At Home is very responsive to needed emergency care services and they also provide 24/7 care.
What sets CLT At Home apart from other agencies, is they really care about the seniors they are providing for and treat them like their own family. I highly recommend them. Grace D.
10-22-22
"Professional and loving care is provided by this great team. A senior should never have to leave the house they love if they can get great care like CLT in there!" Elizabeth A.
8-11-2022
I definitely will be pleased to act as a reference for CLT at Home. I have the highest regard for you, your staff, and services. I believe that CLT provided what was needed for my brother and sister-in-law and did everything that could be done for them at their home. Larry D.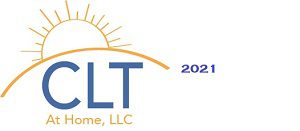 5-22-21
Let's face it, it takes a team of exceptional people to care for our loved ones. It is my pleasure to write a testimonial for CLT. Connie, Anne and their amazing Caregivers were essential in helping my mom and me. I am mom's primary family member and I live two hours away from her. I needed help! We enlisted their services when Mom was transitioning from a rehabilitation facility to her home. Anne came to the rehab center, was patient to listen to our needs and helpful with practical suggestions for at-home care. Connie developed a relationship with Mom and me allowing her to choose the best Caregiver to match Mom's needs and temperament. I had great peace of mind knowing CLT was on Mom's team. If a challenge came to the fore, Connie, Anne or the office staff were quick to provide solutions. On more than one occasion, Mom suffered a fall requiring extra care. CLT expertly provided. When Mom required more time, she got it. If a particular Caregiver was better suited to Mom's personality, Connie was endlessly patient to bring the new Caregiver on board. CLT attracts amazing CNAs. Shado, Natalya and Diana are just three excellent examples. These special individuals regularly provided care above and beyond expectations. Each day they arrived with a cheerful "can do" attitude. They helped with physical therapy exercises, completed household chores, and used gentle yet effective methods to lighten Mom's mood. My mom's life improved and so did mine! I highly recommend you welcome CLT to your family's team. Julie W.
5-13-21
CLT at Home is a great resource for families needing well trained caregivers. Connie and Anne do a complete assessment of the client's needs before assigning a caregiver, their knowledge and experience is invaluable. I felt so much better prepared to care for my husband at home with their assistance.  Jeff H.
3-25-21
Witnessed the staff and even the owners of CLT help out a Vietnam Vet. Helped him to get benefits he was not aware of. Helped to get him out of a bad living environment and reconnect with family. Caring for people is truly their passion. Marc T.